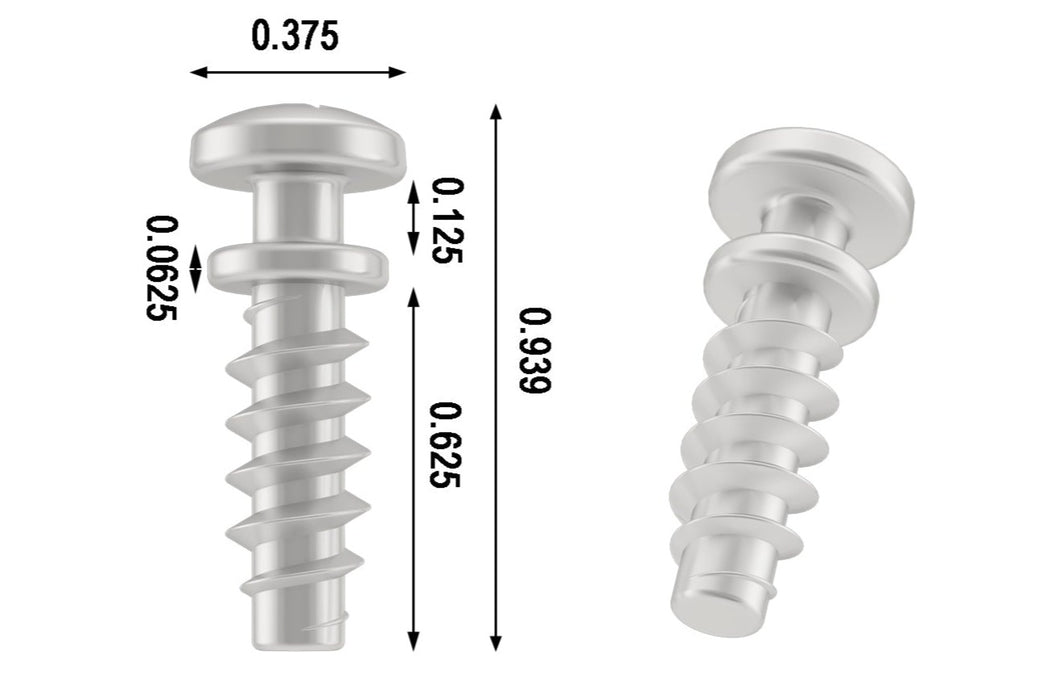 ×
234 Mounting Euro Screw, 1/8" Gap x 9/16" Thread
The 234 Euro Mounting Screw has 1/8" between the head and the washer, the threads are 9/16" long, and are used for 3/4" panels.  They hold well in MDF, particle board, plywood and solid lumber.
Compatible Fasteners: All Galaxy fasteners
Read more ↓
Product Description
Introduction Animation
Installation Guides
Demonstration Videos
Drawings & Models
Product Specifications
Application:
The 234 Euro Mounting Screw has 1/8" between the head and the washer, the threads are 9/16" long, and are used for 3/4" panels.  They hold well in MDF, particle board, plywood and solid lumber.
Compatible Fasteners:
Specifications:
The head is the same size and shape as a standard #10 pan head screw, and the narrow shaft between the head and the washer allows for locking. The threads are the same size as a 5mm Euro Screw and are designed to be pre-drilled with a 5mm, Center Point 5MM Pilot Drill & Stop, (We sell these in our 900 Series as #913).
Note: We recommend that you allow at least 1/16" of additional length to your pre-drilled holes to prevent bulging.
Star Hanger is transitioning into making these screws in-house, so there may be some small variation as we perfect the screws.
More Information is Available Under "Video/Downloads"
Order Here: Scroll Down for Related Accessories
Quick Introduction Animation: